Understanding Microbiome Standards and Research
Nutrition and the Microbiome
Update on C. difficile
Other applications of FMT
Manufactured microbial based therapies
Regulating the human gut microbiome
SESSIONS & TOPICS
---
SESSION 1: Beginner's Guide to the Human Gut Microbiome
Moderator: Sabine Hazan, MD 
Microbiome 101 
Speaker: Neil Stollman, MD (UCSF / East Bay Center for Digestive Health)
Objective: Become familiar with the human gut microbiome and its role in health
Making sense of metagenomics
Speaker: Andreas Papoutsis, PhD (Progenabiome)
Objective: Understand methods used to study the composition and function of the gut microbiome
Disease associations (cause or consequence)?
Speaker: Sabine Hazan, MD (Progenabiome)
SESSION 2: Principals guiding research, regulation and product development
Moderator: Howard Young, PhD
Connecting the dots: how scientists elucidate mechanisms of microbial influence
Speaker: Howard Young, PhD (NIH)
Objective: Understand principals guiding investigations around human immune and gut microbial interactions 
Taming the Wild West: Developing Standards for Microbiome Research and Product Development
Speaker: Scott Jackson, PhD (NIST)
Objective: Describe the importance of standards for microbiome measurements to support research investigations and clinical/commercial translation of microbiome science.
Microbiome Based Therapeutics: Opportunities and Challenges
Speaker: Zain Kassam, MD (Finch)
Objective: Gain insight into how industry is working to develop treatment options and the complexities of trial design in this space. 
WORKING PRESENTATION: Microbiome Therapeutics: Thinking outside the box
Speaker: Thomas Borody, MD (CDD Australia)
SESSION 3: Clostridiodes difficile
Moderator: Neil Stollman, MD 
Evidence of efficacy and safety of FMT for C.difficile infection 
Speaker: Colleen Kelly, MD (Brown)
Objective: Review evidence from randomized controlled trials of FMT in C.difficile
Pharmacology of FMT
Speaker: Alexander Khoruts, MD (University of Minnesota) 
Objective: Describe mechanisms driving the therapeutic effects of FMT
Challenges Around Clinical Trials in C. difficile 
Speaker: Paul Feuerstadt, MD (Yale)
Objective: Describe unique challenges to conducting clinical trials of microbiome-based therapies in C.difficile 
SESSION 4: Expanding Applications of FMT
Moderator: Colleen Kelly, MD
Next Up: Manipulating the Microbiome to treat IBD 
Speaker: Jessica Allegretti, MD (Brigham and Womens, Harvard)
Objective: Review dysbiosis in inflammatory bowel disease and evidence from randomized controlled trials of FMT in the IBD population 
Microbiota and the Metabolic Syndrome: New Horizons and New Opportunities 
Speaker: Mazen Noureddin, MD (Cedars Sinai)
Objective: Describe the evidence for how gut microbes influence metabolism and drive features of the metabolic syndrome, including nonalcoholic steatohepatitis 
Implications of the Gut Microbiome in Cancer and Therapeutic Potential
Speaker: Yinghong Wang (MD Anderson Cancer Center)
Objective: Describe how gut microorganisms impact the metabolism of cancer therapies and how microbial manipulation may transform patient care
Bacteriotherapy to Fight Infection:  FMT in Chronic Urinary Tract Infections and MDROs
Speaker: Sahil Khanna, MD (Mayo Clinic)
Microbiota Transplant for Autism

Speaker: James B. Adams, PhD (Arizona State University)

Objective: Review Phase 1 clinical trial of microbiota transplant for children with Autism
Panel Discussions,  Announcements, and more! 
★ Hootenanny at Malibu Ranch (special band TBD)
The Malibu Ranch Hootenanny on Saturday night will be the bash you don't want to miss! We will be transported to the good ol' days before we were even thinkin' about microbiomes. We will enjoy dinner, libations, music, games, good times and a special live band who is sure to get everyone dancin'!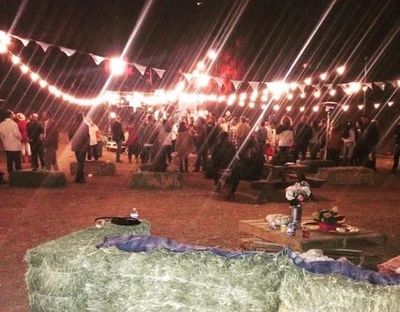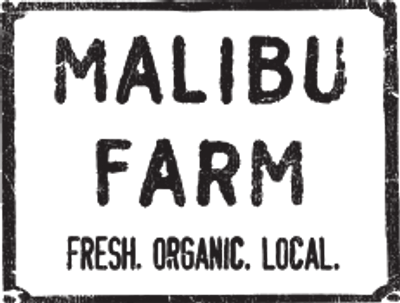 ★ Catering by Malibu Farm
Sunday brunch will be catered by everyone's favorite local eatery, Malibu Farm. They pride themselves on their local, organic, and fresh ingredients, that are super simply prepared with "no secret ingredients" and "no fake food". This outstanding brunch will definitely please our taste buds and our microbiomes too! 
accommodations
---
Villa Graziadio at Pepperdine University
Room block at Villa Graziadio at Pepperdine University. 
SOLD OUT